MAYA – LOTUS FLOWER INSPIRED HAIR CLIP:
The MAYA hair clip is inspired by the lotus flower, reworked into a geometric, abstract form in a palette of bright colors. In this creation, the past meets the present to create a unique experience that celebrates the glamour, creativity and freedom of expression of the 60s.
This decade was known as the "Swinging Sixties" for its reputation as a period of change and experimentation. It was a time of love, peace and music, and is often associated with bold, colorful retro style.
MAYA keeps this Peace and Love spirit alive with its lotus flower shape, a symbol of purity, beauty and renewal, reflecting your own spiritual and personal growth. Just like the flower, you can flourish even in the most difficult conditions.
The 60s-inspired jewelry line, like the GISELE and MAYA creations, evokes the heritage of an era that captures the spirit of peace, love and freedom. The creations in this line will enable you to add a touch of retro to your modern style. The creations in this jewelry line will enable you to add a touch of retro to your modern style.
Whether you want to relive the nostalgia of the 60s or simply add a touch of retro to your modern life, this exclusive, customizable creation offers a variety of options to satisfy your passion for this unique era.
Explore our collection today and let yourself be seduced by the timeless charm of a period that continues to inspire and captivate entire generations. Take a trip back in time with our 60s-inspired jewelry and enjoy an unforgettable retro experience.
TECHNICAL DETAILS
Pearls, stones and French soutache braid
Hair clip dimensions: 12 x 6 cm
Back side finished with ultrasuede
Customizable colors (form below)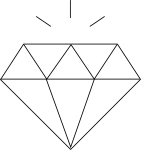 Made with top quality materials