AURA – EMBROIDERED CASHMERE SCARF FOR WOMEN
AURA is a magnificent embroidered cashmere scarf specially designed for women. If you are a free-spirited adventurer, this cashmere scarf is for you. AURA features an embroidery in the shape of a compass rose, inspired by wonderlust, that trip that turns into a crush, that unique place where you want to stay and remember for the rest of your life.
These feelings inspired this embroidery in the shape of a compass rose, which envelops us with its warmth and softness and with the precious memory of this beloved place. Ours is Venice, the city that inspired this compass rose.
The compass rose has always been a symbol of travel, exploration and discovery. AURA magnifies this symbol by adding a touch of sophistication and luxury. The intricate patterns and rich colours create an eye-catching visual composition that evokes a sense of adventure.
This cashmere scarf also features two other embroideries hidden between its soft pleats: a heart and an embroidered text with the phrase "pièce exclusive", symbolising this favourite place of yours.
Discover the ultimate expression of luxury and elegance with this embroidered compass rose cashmere scarf, a work of textile art that embodies beauty, precision and exclusivity. An exclusive piece of haute couture that evokes a place you'd love to return to again and again. Ours is Venice. And yours?
TECHNICAL DETAILS
Black cashmere scarf with three haute couture embroidery appliqués: compass rose, heart and "pièce exclusive" text in gold thread.
Black cashmere scarf, size 180 x 70 cm.
Dimensions of compass rose embroidery: 23 x 23 cm.
Exclusively hand-embroidered using a mix of haute couture techniques and supplies: gold thread, Swarovski crystal, Japanese pearls, French sequins.
It is possible to order only the AURA compass rose embroidery.
Customizable colors (form below)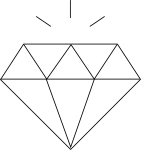 Made with top quality materials