LILY – FLEUR-DE-LYS FLOWER INSPIRED PENDANT NECKLACE:
This pendant in the shape of a fleur-de-lys, with its delicate petals and refined contours, evokes a timeless elegance that transcends time.
The fleur-de-lys, the royal emblem of France, is a symbol of timeless elegance. This magnificent flower, with its slender petals and graceful curves, has embodied grace and sophistication for centuries. Since its use in the royal coats of arms of medieval France, it has become the ultimate symbol of sophistication and exquisite taste.
Its distinguished allure is a constant reminder of the classic aesthetic and excellence of French design. Every aspect of this flower embodies sophistication, from the choice of colours to the perfect symmetry of the petals.
This fleur-de-lys-inspired pendant is designed with a vintage aesthetic that transports us back to the 1920s, a period heavily influenced by Garçonne fashion, which made its presence felt in jewellery. This creation is reminiscent of the long, elegant long necklaces that were very popular at the time. They were very often embellished with pearls, which went well with the low-waisted dresses in fashion at the time.
What's more, this LILY long necklace also features fringes, a typical feature of 1920s fashion that added dynamic movement to pieces imbued with the effervescent glamour of the Roaring Twenties.
Adorned with pearls and crystals, LILY embodies the sophistication and exquisite taste that characterised this iconic period.
LILY is much more than just a fashion accessory, it is a gateway to an era of celebration, jazz and unparalleled style. This 1920s-inspired vintage long necklace is a treasure trove of fashion history that will instantly transport you back to the golden age of elegance. Inspired by the timeless beauty and refinement of the Roaring Twenties, this long necklace is a true work of art to be worn with pride.
Like the fleur-de-lys, LILY creations are much more than a simple ornament; they are a true symbol of elegance that transcends borders and eras. They are a timeless reminder of the quest for beauty and grace.
The elegance of the fleur-de-lys is an ode to grandeur and finesse, a precious heritage that continues to shine in our modern world.
LILY is not only a tribute to the 1920s era, but also a way to add a touch of vintage to your personal style. It blends perfectly with contemporary outfits for a look that combines past and present, creating an elegant contrast.
TECHNICAL DETAILS
Swarovski pearls and French-made soutache braid
Chain length: 45 cm (customisable)
Dimensions of the pendant: 4.5 x 5 cm
Back side finished with ultrasuede
Customizable colors (form below)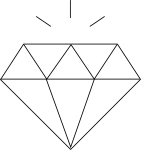 Made with top quality materials