VEGA – CONTEMPORARY EARRINGS
Explore the art of individuality with these contemporary VEGA earrings. Created for those who want to be unique and stand out from the crowd, these earrings are more than just an accessory – they're bold style statements that reflect your personality and creativity.
VEGA has a marked contemporary style, carefully designed to combine simplicity and boldness. These earrings capture the spirit of our age, with sleek curves and geometric shapes that reflect the sophisticated simplicity of contemporary design. Made from high-quality materials, our earrings are incredibly lightweight and comfortable to wear all day long.
Our VEGA earrings are designed with a passion for originality. Each pair is a work of art in its own right, with unique designs and impeccable details interwoven throughout. Handcrafted using the same techniques as in haute couture, they embody the perfect blend of creativity and quality.
Whether you're a bohemian spirit, a lover of contemporary art or a fashionista looking for something truly unique, our original earrings are made for you. They are designed to stand out, to be admired and to spark conversations.
Available in a wide range of colours, VEGA's originality will suit every occasion.
This piece is designed to express your individuality, but it's also suitable for giving a gift that's unlike any other or for celebrating your uniqueness. Each pair tells a story and bears an artistic imprint that sets you apart from the crowd.
Turn every day into a special occasion!
TECHNICAL DETAILS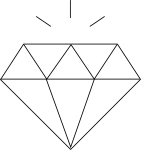 Made with top quality materials